(above) painting by Hilma af Klint
---
Living Mysticism: Practices of Body and Spirit
Vision Lab in residence at Center for the Study of World Religions, Harvard Divinity School

Cambridge, MA, 2018


Please join us for these interactive presentations: Ashley Clements offering a practice of everyday mysticism and visualization exercises emerging from Theosophical studies; Venerable Tajay Bongsa offering a musical self-investigation practice emerging from his life as a Theravadan Buddhist monk in Bangladesh and Sri Lanka and his love of the ukelele; Saima Alvi on the interconnections between practicing Sufism and studying mystical Islam and her life and work with the dispossessed in Pakistani politics; Anya Yermakova on early 20th century mathematics, Russian mysticism, improvisation theory, and the life of an artist.
I'm hoping we can discuss "living mysticism" together in light of these presentations. Here are a few questions to consider: What does "living mysticism" even mean, really, in your everyday life and in your work? Is there a moment or question you would associate with that term? What are the flashpoints in your experience that have allowed you to become the person you are now, to care about the things you care about and to do the work you do? How do our spiritual experiences and/or practices help us in 'making meaning' of our own life journey? How does one cultivate the meaning gained from mysticism, personally and collectively? How do our complex stories and histories shape how we encounter each other?
Space is limited to 25: RSVP to kytheheller@gmail.com. Wednesday, February 14, 6-8pm, kindly hosted by the Center for the Study of World Religions at Harvard Divinity School, 42 Francis Ave. Cambridge.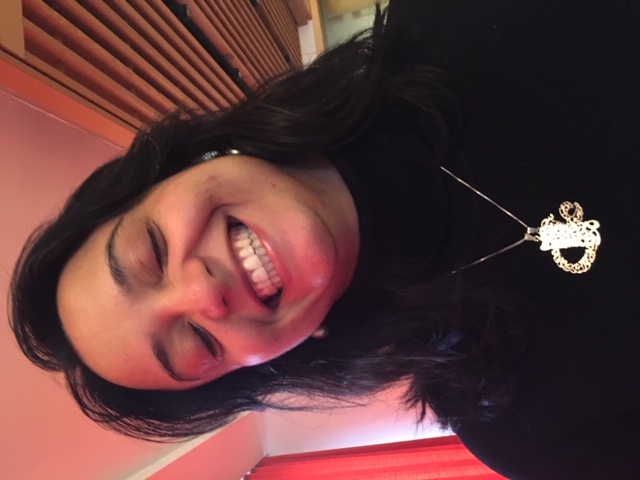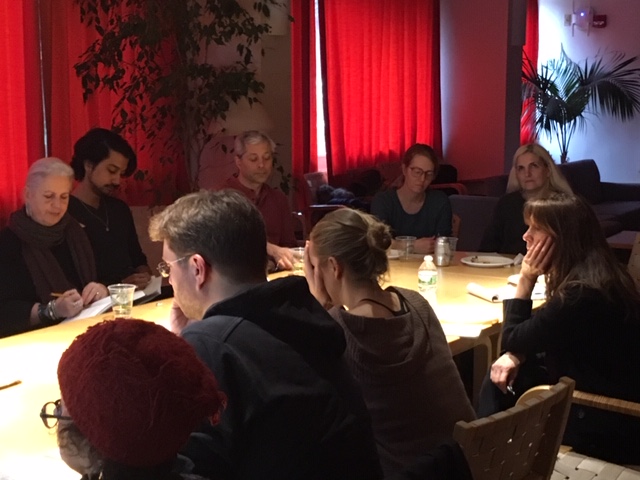 Tajay Bongsa: Theravadan Buddhist monk in the process of leaving monkhood and becoming a layperson; graduated last year from Harvard Divinity School (HDS). In the process of creating an online platform and physical spaces (with Ben Crockett) for artists and activists --social justice and environmental activists-- to collaborate on specific issues, like hurricane relief efforts in Puerto Rico. Works with Religions and the Practice of Peace Initiative at HDS. "How do we see progress in improving people's lives beyond the economic view, which is the usual measure?" Interested in interpreting and sharing different world views. "How do we create a community of artists caring for each other?" "How to be sustainable as an activist and not burn out?" Idea of a Peace Hackathon: giving teams a problem to solve or creating a model of working together. Interested in AI and in "building" as a model or metaphor.
Ashley Clements—recent Mdiv graduate of HDS. Chaplain at Brigham and Women's. Theosophist and Mystic. Photographer. Visionary of every moment in life.
Saima Alvi Sloan Fellows MBA, MIT and MA International Development, University of Manchester, UK. Over 15 years of service of excellence across multiple sectors in high profile roles managing multimillion dollar projects with international development agencies, nonprofits and the private sector.
Anya Yermakova Trained in piano and dance, biochemistry and math, history and philosophy, Anya has spent much of her trajectory trying to synthesize these intellectual and aesthetic ideals into sonic-somatic composition and conceptual art. Influenced by diagrammatic notation of Cardew and Cage, of contact improv's Underscore, and early 20th Century Russian mathematics, Yermakova works with aleatoric performance groups using her own "energy diagrams." This form of energetic visual mapping serves as a blueprint to guide improvisation and can be interpreted by classical musicians, folk musicians and dancers alike. Most recently she has started using interactive technologies to create the energy diagrams live in response to sound and movement. Yermakova's CMP capstone project involves collecting experimental data including regulated biofeedback, improvised recordings, and ethnographic video and audio. This data will be examined from the intuitive observational perspectives of Russian mysticism, European analytic philosophy, European phenomenology, and Medieval Arab scholars. The aimed outcomes are principally an interactive installation displaying the data, and a performance, demonstrating embeddedness of a non-origin-specific history of science, where the highlight is pervasiveness of the intuitive.
Kythe Heller is a poet, artist, and doctoral student in Comparative Religion at Harvard University, with a secondary field in Critical Media Studies. She is author of the poetry collections Immolation and The Thunder Perfect Mind, and of critical studies published in White Light: Media, Culture, Politics (Cambridge UP) and Quo Anima: Innovation and Spirituality in Contemporary Poetry (U of Akron Press).